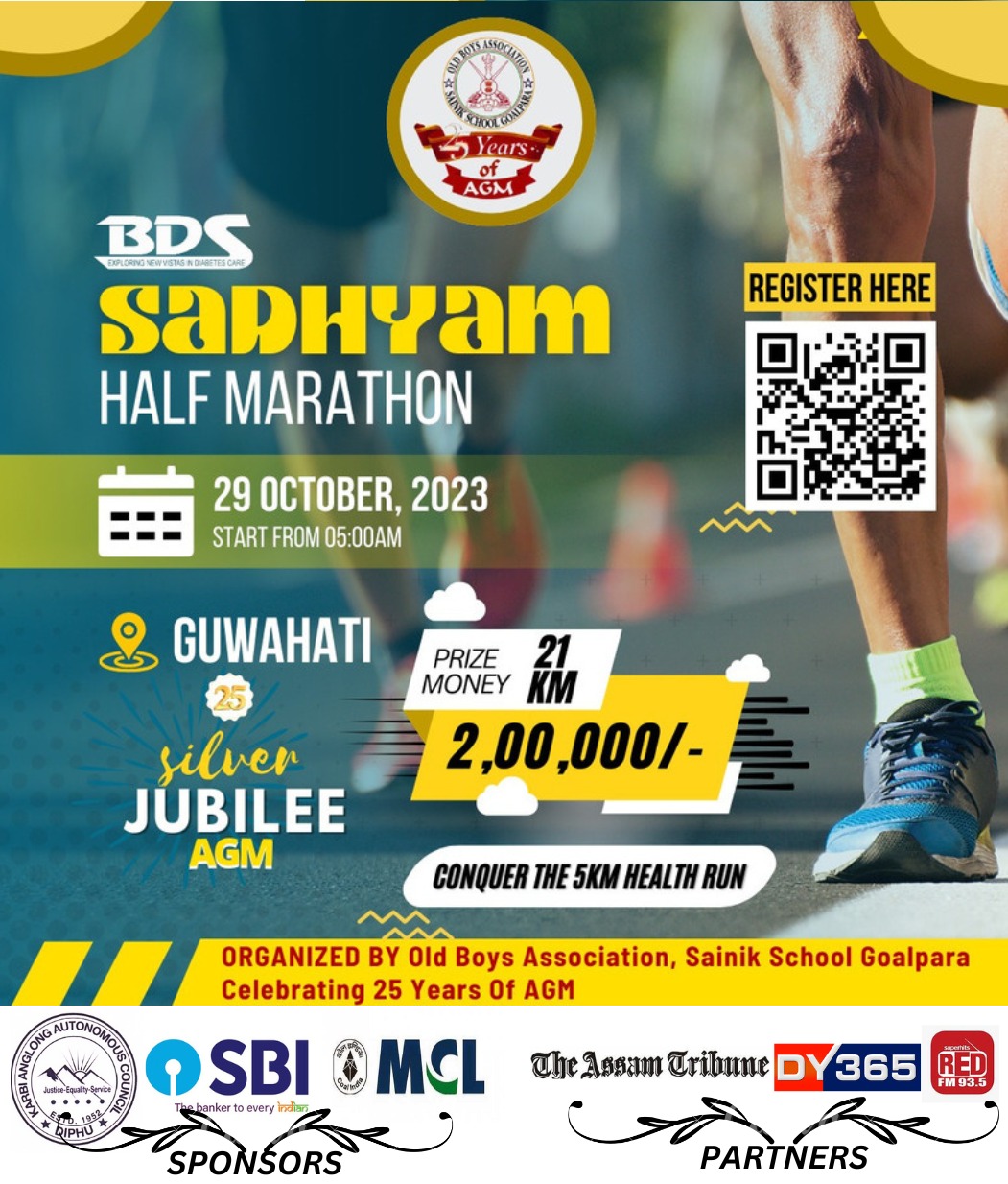 Calling all running enthusiasts and fitness fanatics! The Old Boys Association of Sainik School Goalpara is thrilled to present the "Sadhyam Run" – an exceptional running event that promises to be an unforgettable experience. Join us in Guwahati for an exhilarating day of running, camaraderie, and celebration, featuring both a challenging 21 km Half Marathon and a delightful 5 km Joy Run!
Don't miss out on the opportunity to be a part of the Sadhyam Run – an event that celebrates the spirit of running, the beauty of Guwahati, and the strength of community. Get ready to lace up, challenge yourself, and embark on a memorable journey through the heart of this vibrant city.
Click on the link below today to register for the Sadhyam Run and mark your calendar for a day of fitness, fun, and fulfillment in Guwahati. Sadhyam Run – Where Your Running Adventure Begins!
Registration Link: https://forms.gle/CKePwoAc9kdKANdd8